Ready to take control of your health?
Join thousands of people changing their diets to combat cancer and improve the health of both themselves and their families…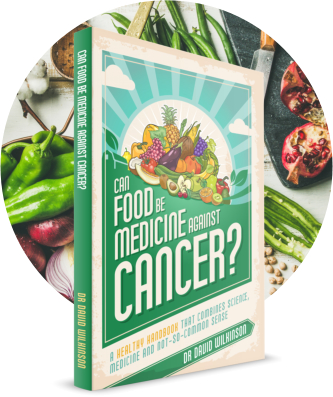 The healthy handbook that is changing lives for the better!
Discover how cancer cells work and what turns them off.
Written by surgical oncologist Dr David Wilkinson, 'Can Food Be Medicine Against Cancer?' combines science, medicine and not-so-common sense to take you on a tour of the top foods that protect against cancer and learn the scientific reasons why these foods are effective.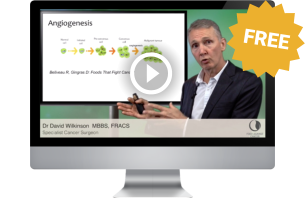 The 'Food Against Cancer' Program
Exclusive Video Series by Dr David Wilkinson
The Food Against Cancer Program is an expanding library of videos and resources developed by David which go hand-in-hand his book. You will also gain access to exclusive content Frequently Asked Questions and David's reviews of related literature and media.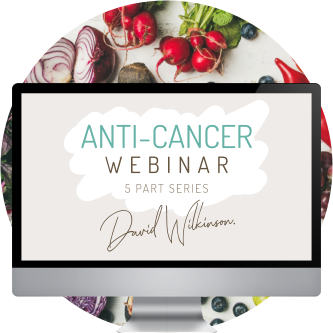 Learn the basics to take a nutritional approach against cancer
This webinar introduces you to the scientific principles that can be utilised to turn off cancer cells. You will learn the concepts of starving cancer, triggering cancer cell suicide, blocking the signals that make cancers grow, and how these strategies synergise for a multiplied effect.
Your health is in your hands
Change your eating and change your life, forever…
I believe that, given the breast cancer I had was low grade … that I can now support my body with diet, exercise and emotional well-being. I am extremely interested in the FACP and what it involves. Throughout my cancer experience, not once has addressing these fundamental issues been raised."
In the age of the internet it's not a matter of too little information … but too many. I certainly wasn't up to wading through it all when I was at my lowest. So thank you for doing that heavy work for people like me … it deserves to get as wide an audience as possible."
My partner is a bit of a health freak and has read many books on cancer and as soon as he read it, wanted me to get a copy for us as well as my Dad. He's even told his own doctor to get a copy to increase his nutritional knowledge … It is refreshing to find a doctor who has knowledge on nutrition."
Practical advice on food selection and preparation for optimal health.
With a career spanning over 20 years treating cancer as a surgeon, Dr David Wilkinson of Brisbane, Australia has seen it all. His patients come to him for advice on what they can do to prevent cancer from returning and to help their families avoid having to go through what they did.